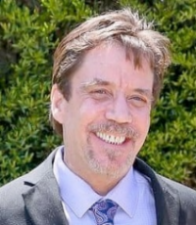 Meet
Scott
I'm a Licensed Marriage and Family Therapist, and have a Master's in
Counseling Psychology with an emphasis in Depth Psychology from Pacifica
Graduate Institute.
I am also a certified Kundalini Yoga Instructor, and have training in tarot, and
astrology. I honor spiritual diversity, and have worked with Pagan, New Age,
and Spiritually oriented clients.
I'm also an Ordained Minister, Member of the Association for Energy Psychology, a Certified Reiki Level II Practitioner and am Certified by the International Kundalini Yoga Instructor's Association.
My purpose in life is to help others find greater meaning and purpose in there live's in a creative and engaging way that benefits all beings. I align what the ancient's have called, "The Great Work" with the Jungian "Individuation Process": The birth of a fully realized human being awakened to their place in a living Cosmos, the Immortal Body and the Genius within.
My approach is electic; my influences include:
Humanisitic

Transpersonal

Jungian Psychology

Western Mystery Traditions

Tibetan Buddhist

Yogic and

Tantric Practices
My intuition is a family gift from my Maternal Great Grandmother, a Tea Leaf Reader and Fortune Teller in the Victorian Era. In addition, I come from a long line of accomplished Educators and Free Masons. Perhaps my visionary and trailblazing spirit can be attributed to one of my relatives on my father's side: Daniel Boone.
Fully realized people are co-creators in their universe and find happiness and satisfaction in all life's experiences. I'm dedicated to helping you explore this creative process that will touch every area of your life with material and spiritual wealth and beauty.
Contact me today for a brief consultation or to learn more about my SoulTender or therapy services today!